Online Or Classroom Real Estate Continuing Education – Which is Best For Me?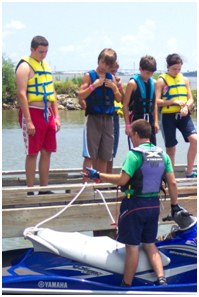 Over the last few years, much has been discussed, analyzed and predicted when it comes to the housing market and certainly, real estate professionals have had to deal with their share of challenges within this industry. However, a positive forecast is ahead and this means that the real estate market professional will need to be at the top of his/her professional game and ready for anything.
For many in the industry though, keeping abreast of all the changes and ensuring that they consistently fulfill strident licensing requirements, in their home states, is an ongoing concern. Fortunately, over the course of the last decade, real estate continuing education has grown substantially and this is good news for the industry professionals as they now have, in many cases, the option of completing their real estate education either online or in a classroom. A word of caution – before you embark on any type of education, make sure that you check out the school you are considering. Do your research and ask questions, particularly when it comes to their accreditation's within the industry.
Choosing the best option for you is not always obvious. When considering the pros and cons of online continuing education versus classroom courses, a few key questions should be asked.
What am I looking for in a school? What are my time constraints? Can I find the classes I need close to home? And do they fit into my schedule? Do I like to work alone or in a group? Do I do my best work in the middle of the night? Or am I a morning person with lots of free time on my hands? How much can I afford? Where is the closest school located? Do I have transportation? Do I have the computer equipment?
These are all very legitimate and important questions. When choosing between online or classroom real estate education, remember that you must be as realistic as possible, incorporating your current situation and anticipating what your immediate future will look like. If you are currently at home with more time on your hands, then you may want to think about attending classroom classes, especially if you enjoy meeting new people who share your passion for real estate. If you have young children and find yourself stretched to the limit, then you may want to think about online courses – especially since these will offer you the flexibility of doing the classes and homework on your time schedule.
Cost is another consideration; if money is tight for you, you may want to think about doing a course online – you will be saving money on transportation and gas. However, if your computer is slow and unpredictable, this may be a serious barrier to doing online courses.
Unfortunately, there is no "one size fits all" when it comes to choosing between classroom or online real estate continuing education. Your best bet is to do as much research as you can on the classes and methods offered and make your decision based on the results of your findings.