Top Career/Job/Work Tips To Bear In Mind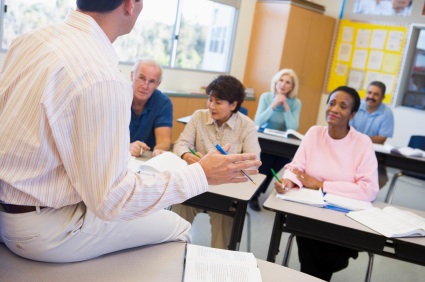 1. Be organized – Some people might argue that there is order in their chaos, but they have to take note that in the workplace, tasks are related to each other. Irregularities and disorganized workspaces rarely lead to success in whatever goal the company has in mind.
2. Set an efficient workflow – Different strokes work for different folks. It is best to set up a system that efficiently gets the work done based on one's own capacity. The thing with the work process is how a certain setup can work perfectly for one person, but not for another. Hence, one should be able to come up with a flow that makes the most out of one's capacity to work.
3. Accept changes – No one knows everything. There are always things that one is not fully knowledgeable about. It is therefore helpful for one to be open to new ideas and learning. Business skills are highly useful in making everyday tasks easier and the top careers more manageable..
4. Educate oneself – To make yourself more valuable for the company you work for and to easily get to the top of the herd, one can pursue further education in a specific area of expertise. Although there is nothing wrong with a bachelor's degree, there are definitely a lot of good things coming for someone who is considered a master within a specific field.
5. Maintain a sense of responsibility – Owning up to one's mistakes and taking the time to correct them are certainly way better than denying participation in an act that resulted in failure. This gives the company an idea about one's potential as a leader. The chances of career advancement become brighter than ever when you take responsibility for your actions, both good and bad.
6. Manage time wisely – Time management is essential within the workplace. This is true for everyone, but it is of the greatest value to those who are in the business world. Every second spent idly means lost profit, something most businessmen cannot put up with. Anyone who wishes to make it big in the corporate world should learn to value and spend time as wisely as possible.
7. Determine goals – Any organization has its goals. In the business world, the typical goal revolves around making profits out of the entire operation. Each individual in the company has to have a set of goals that coincide with that of the company's. This motivates the employee to work better and produce more for the organization, resulting in greater success for everyone involved with the business.
Knowing these top career tips does not ensure an easy and stress-free life. However, these are the great steps toward making it big in the corporate world. It takes a good amount of effort, but is definitely worth it all. Keep these tips in mind for continued business success.