How to Become a Cognitive Psychologist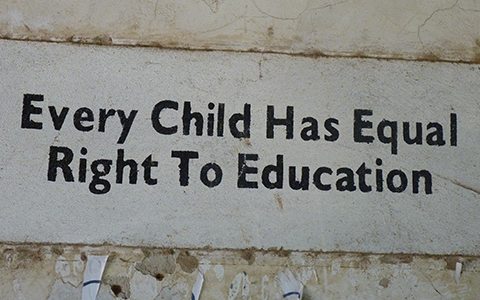 The first step to entering a career in cognitive psychology is learning how to become a cognitive psychologist and determining whether this career is right for you. As a cognitive psychologist you will be involved with the study of mental processes such as decision-making, language, learning functions, memory and all the other complex functions of the human computing system known as the brain. The training will be research-intensive, and you will need to spend at least seven years at school full time to earn a bachelor's degree, master's degree and PhD, if not more. If you are fascinated by how the brain works and want to make a difference in the world, however, it will be worth it.
The courses in a cognitive psychology program include cognitive processes, language development, perception and statistics. Students often get a Bachelor of Science in psychology, and then go on for the more specialized graduate degree in cognitive psychology. During this time you will need to teach undergraduate courses and submit a master's thesis at the end. Then you will need to move on to a PhD program, where research will play an important role. You will be mentored by faculty members and work towards a dissertation including your own original research.
After the many years of schooling are complete, you will need to become certified by the American Board of Professional Psychology to work as a cognitive psychologist. Your credentials will be reviewed, and you will need to submit paperwork in addition to the passage of a lengthy exam. Experience from internships and laboratory research will pay off when you get to this point, as you will have a much easier time getting a job with some experience to back up your knowledge.
As a cognitive psychologist you can find work in academic settings as a professor or lecturer, and in private sector settings as a researcher. You will also be qualified to work as a counselor or therapist, but your training will really be above this. Your starting salary may be less than $40,000, but after five years you can earn more than $70,000, and after 20 years you may earn more than $90,000 annually.A�