Offered Outplacement? Here's What You Need To Know!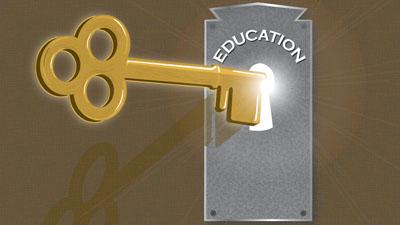 Take it. No question. Unless you already have your next thing lined up, signed sealed and delivered. Even if you have been through outplacement, and believe you don't need it again, reconsider. Finding a job requires a completely different set of skills. Many think they will just call a few recruiters, jump online and wait for the offers to come in. If that resembles your thinking, think again. It doesn't matter how smart you are, or how sought after you have been in the past, this can be an extremely frustrating experience, fraught with pitfalls and nuances. You will need tools, a strategy and ongoing expert guidance.
Here are four key strategies to consider:
Figure out what you need. Your company will usually offer a standard package that will include some combination of consulting services, facilities and administrative support, access of databases, resume development, etc. You may not need all of that and may be able to negotiate "more of this, less of that". For example, if you don't want facilities and admin support, try to negotiate to get more access to consulting time or longer access to their premium databases.
Meet your consultant Make sure that you have the opportunity to speak directly with the person with whom you will be sharing a lot of information. Because the process may not always bring out your best self, it's important that your consultant "get you"- that there is professional chemistry.
Fully use the services provided- if not for now, for the future. Full service outplacement firms offer a variety of resources that at first blush, may not seem aligned with your goals. For instance, many offer the ability to attend sessions on Entrepreneurship. Even if that is not anywhere on your current radar screen, it may be smart to attend. You may find that you are more interested that you thought. And even if it truly is not for you right now, it may be somewhere later in your career.
Ask around (and shop around). Here's a little known secret. If you ask, you may get the opportunity to choose your career coach/ outplacement provider. The more senior-level you are, the more likely they will say yes. Believe it or not, your company actually wants you to be as satisfied as possible as you exit. If there is someone you have worked for in the past that you would prefer to work with on this search, or if you are not thrilled with the organization or person whom you are scheduled to be working with, politely ask HR if you can use the allotted outplacement dollars elsewhere. They usually say yes.