Not All Online Classes Are the Same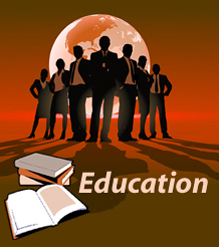 With technology what it is today, online courses are becoming more and more popular to adult learners and college students. Many students, young and old prefer online classes over sitting in a classroom. What many students are not aware of is that online classes vary by institution, instructor, and degree plan. Some classes are asynchronous while others require a live chat. Some professors give live lectures, while others record everything through a streamed video. Some schools even use different learning platforms. For instance, University of Central Florida uses Blackboard while Marylhurst University uses Moodle. Though they are similar in nature, they have very different functions.
Some of the major differences in online courses are the structure in which the material is presented. For instance, one school may require the student to attend an online lecture. They have to watch it live and participate via discussion board postings. This is beneficial because the student can ask questions while the professor is speaking. The downfall to this method is that you have a set log in time. This can take the flexibility out of the program. Another method, which is more reading and writing intensive, involves discussion board postings, case studies, and papers. The professor does not give any lectures, but simply posts the assignments online and gives the students a due date. This is a preferred method for students who need more flexibility and cannot log into their course room at a specific time each week.
Besides the structure, the content of the classes may also differ. Some online courses are exam heavy, while others use a lot of case studies and papers to assess a student's knowledge. If the student is required to take an online exam, it will usually be a timed, open book exam. There may be 5-10 essay based questions for example. The student can reference the book and answer the questions within the allotted amount of time. Case studies are usually done within a team of 3-4 students and submitted online once completed. It can be difficult to work with a team in an online class. The team members are usually on different time zones and have to Skype or email to stay in contact. Some online programs require team assignments while others do not. While team building is important, make sure you free up your schedule for conference calls, live chats or Skype sessions to be successful.